About Us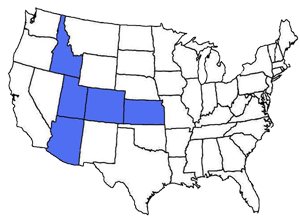 TRUE NORTH Surveying and Mapping, LLC (TRUE NORTH), founded in 2008 is a certified small land surveying and mapping business located in Littleton, Colorado, whose PASSION is providing the highest quality boundary surveying, right-of-way and mapping services for array of clients on their water, power, transportation, renewable energy and development projects.
OUR HISTORY – While managing and building other surveying divisions, the founder of TRUE NORTH envisioned his own company whose purpose would be to be of service to his cliental, the community and the environment. In 2008, the vision became reality, and TRUE NORTH was formed.
TRUE NORTH is a Veteran Owned Small Business (VOSB).
REALITY & EFFICIENCY – in today's world, with today's equipment a majority of the surveying work completed is performed by a one man survey crew, drafted by one cad technician and signed and sealed by one Professional Land Surveyor. At TRUE NORTH all three steps are completed by one person, who is a Professional Land Surveyor. This is proven to increase efficiency, provide a superior product due to project ownership, all for a fee 10 to 15% less than our competitors.
RAPID RESPONSE – One of the most valuable things TRUE NORTH can provide our clients is our rapid response in emergency situations. Our team can meet with the client within a few hours notice.
PRACTICE AREAS – TRUE NORTH can provide immediate surveying services in Colorado, and with advanced notice, Kansas, Utah, Idaho, and Arizona.
REFERENCES – TRUE NORTH has a strong list of client testimonies and references which are available upon request. Homeowner testimonies can be found under the Home Owner Survey section of this website.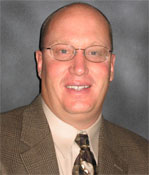 LEADERSHIP – William G. "Bill" Buntrock PLS is the Owner/President and founder of TRUE NORTH. He has been practicing land surveying for over 29 years and is licensed in Colorado, Kansas, Arizona, Utah and Idaho. His experience and records have been certified with the National Council of Examiners for Engineering and Surveying (Certificate No. 1135).
Bill is currently on the Board of Directors for the Colorado State Board of Licensure for Architects, Professional Engineers and Professional Land Surveyors (DORA) (2017-2021).
Previously, Bill was on the Board of Directors for the Professional Land Surveyors of Colorado (2011-2015) and was a Past-President (2008) of the Central Colorado Professional Surveyors, which is a chapter of the Professional Land Surveyors of Colorado. He was appointed to the Land Survey Monitor Panel (2008-2010) for the Colorado State Board of Licensure, and sat on the Advisory Committee for the Westwood College Surveying and Mapping Program (Denver, Colorado). He is also an active member of the Professional Land Surveyors of Colorado, and a proud member of the Society of the Third Infantry Division (United States Army), where he currently is the Secretary for Colorado Outpost 88 Hiroshi Miyamura.
Mr. Buntrock brings specialized experience in CDOT Right-of-Way Plans, Right-of-Way Determination, Ownership Maps, Acquisition and Survey Control Diagrams. He has been the surveyor in charge for countless numbers of Land Survey Plats, Improvement Survey Plats, 35 Acres Surveys, Topographic / Design Maps, Annexation Plats, Subdivision Plats and ALTA/NSPS Land Title Surveys (American Land Title Association / National Society of Professional Surveyors).

Bill proudly served his country as a field artillery surveyor in Schweinfurt Germany, 3rd Infantry Division, United States Army (1988 to 1992 Cold War/Gulf War Era) and the Colorado Army National Guard (1992 to 1994).
GIVING BACK to the Community
Our country was founded on the philosophy of neighbor helping neighbor and we, at TRUE NORTH, want to continue to strengthen that value by supporting local organizations that reinforce that belief. In that spirit, since 2010, TRUE NORTH has been donating a percentage of our annual revenue to likeminded organizations.
Adopt a Road – Community Service is important to the Buntrock Family and TRUE NORTH, who has been kept a portion of county roads clean between 2007 and 2017.