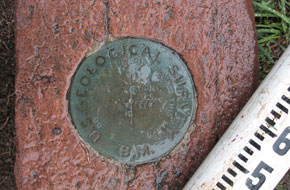 ALTA/NSPS TITLE SURVEY SERVICES
TRUE NORTH provides ALTA/NSPS Land Title Surveys (ALTA) on Commercial and Residential projects for an array of clients on their projects. The ALTA can be used as a closing document by financial institutions for buying, selling and lending on the properties. The ALTA will show actual property information along with items that encumber the land.
For more detailed information, please contact us at Info@TRUENORTHsurvey.com
The most common questions we receive on ALTA/NSPS surveys are:
What is an ALTA Survey?
ALTA/NSPS Land Title Survey or "ALTA Survey" was developed by the American Land Title Association (ALTA) and the National Society of Professional Surveyors (NSPS).
It was created because Title Companies across the country needed standardized surveys that they could rely on whether the site was in Colorado or Kentucky.
When do you need an ALTA Survey?
When a title company or attorney is involved with buying or selling property.
There is a property line dispute.
When advised by your realtor, lawyer, planner or architect, etc…
For legal or entitlement purposes.
What is standard on an ALTA Survey?
Legend, north arrow, notes, certificates, etc…
Legal descriptions, bearings, angles, distance, curve data (recorded/measured).
Site acreage, easements, platted setbacks, property corners, encroachments.
Buildings, walls, fences, and other visible improvements within five feet of each side of the property line.
Address, street names, right-of-ways, driveways, alleys, accesses, private roads.
Ponds, lakes, springs, rivers, cemeteries or burial grounds.
What other things can be added to an ALTA Survey?
Optional things that can be added to an ALTA survey are listed on the "Table A"
Monuments, Vicinity map, Flood Zone, Property, Contours & Datum, Setbacks, Building Dimensions, Improvements, Parking areas / parking stripes, Ingress/Egress, Utilities, Governmental Agency, Adjoining Owners, Distance to Intersection, Scanning/Aerial Mapping, Earth Moving / Construction, Changes in Right-of-Way, Land Fill and just some of your choices.
Where can I find the Minimum Standard Detail Requirement for ALTA/NSPS Land Title Surveys?
What items should I choose?
Generally – TRUE NORTH finds most clients/projects that are requiring an ALTA survey for a new development require the following Table A Items: 1, 2, 3, 4, 5, 6 (a), 7(a), 7 (b1), 8, 9, 11, 13, 16, 17, 18 and 20.
Read More...