Transportation

TRANSPORTATION SURVEYING SERVICES
TRUE NORTH is a leader in Right-of-Way Surveying, Right-of-Way Determination, Right-of-Way GPS Control and Right-of-Way Plans and will be a proven asset on your future Government funded Road Right-of-Way Project.
PASSION combined with our extensive Transportation and Right-of-Way experience, our expert knowledge in Right-of-Way determination, our top of the line Robotic Total Station, GPS/RTK Surveying Systems, and our High Definition Scanners, Aerial Mapping and Airborne LiDAR services set us apart for the others.
VETERAN OWNED SMALL BUSINESS – TRUE NORTH is a certified small business and is a Veteran Owned Small Business (VOSB).
RAPID RESPONSE – One of the most valuable things TRUE NORTH can provide our clients is our rapid response in emergency situations. Our team can meet with the client within a few hours notice.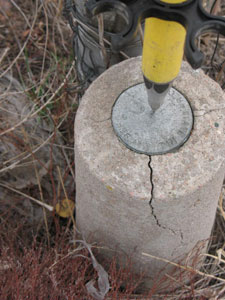 SUB-CONSULTANTS – TRUE NORTH has a strong team of sub-consultants that specialize in certain tasks, which may be required on a transportation project.  These services include: Construction staking, Aerial mapping, LiDAR airborne mapping, High Definition scanning, underground utility locates, potholing/boreholing, mining claims, wetlands and land title documents.
PAST PROJECTS – TRUE NORTH has successfully completed many miles of right of way determination, set multiple Aerial Mapping Panel Points, along with performing the following tasks: Section Breakdowns, Ownership Information, Utilities, Potholes, Legal Descriptions, Exhibits and Contour Mapping. The following is a partial list of projects completed since 2008.
Douglas County Public Works – 20+ Capital Improvement Projects
City of Colorado Springs – 20+ Capital Improvement Projects
El Paso County Dept. Transportation – 2 Corridor Projects
City and County of Broomfield – 15+ Capital Improvement Project
Clients Since 2008
Douglas County Public Works
City of Colorado Springs
El Paso County Dept. Transportation
City and County of Broomfield
For more detailed information, please contact us at Info@TRUENORTHsurvey.com